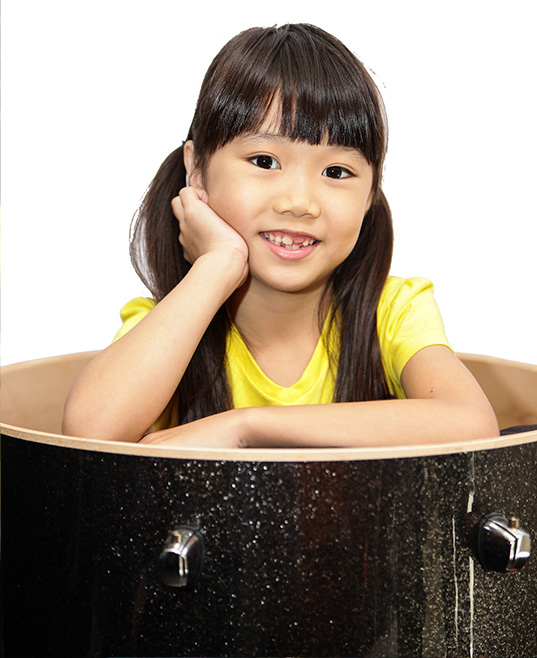 Our quality Preschool programme provides children with opportunities to build self-confidence, coordination techniques, learn critical thing skills and develop learning dispositions. These build a strong foundation for children's future music journey.
MDS seeks to raise the early awareness to rhythms and beats through our engaging preschool drum curriculum. Through time, the child develops coordination and timing through a series of interactive exercises that will keep him or her involved and actively participating by playing along with the lesson.
At the end of the Preschool programme, our students will receive an evaluation from our drum educator on his/her development, and graduate to the Junior Programme.
Building confidence and developing motor skills, the child will be introduced to music and drums by learning:
Counting Exercises to introduce rhythm
Understanding Rhythm & Beat
Keeping Time & Groove by playing fluently
Clapping & Tapping to various songs and music
Crochets, Quavers and the necessary Rests
Movement & Control Studies
My Drum School boasts a talented 6-year-old student named Jaylen Yoh, who has been mastering the art of drumming for roughly a year.
Back in 2012, he dazzled us with his exceptional skills in a rendition of the popular hit song, "Gangnam Style."
Song: Gangnam StyleArtist: Psy