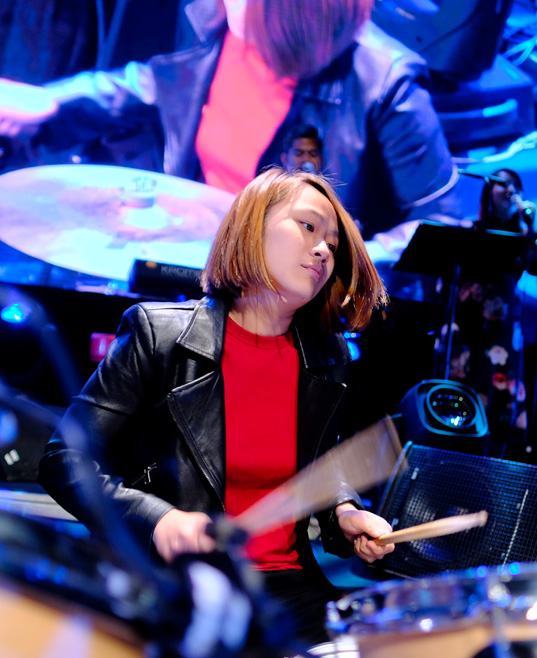 Never despise humble beginnings. Majority of our students, 13 years old and above, enrol in this course as it teaches the fundamentals of drumming. Unlike other schools, we focus on building a strong foundation in the early learning stage. We customize our lessons according to our students' needs so that learning would be beneficial for both the educator and student.
Our Beginner Course is designed to educate drummers who are exploring the instrument and have an interest in finding out more about this craft. The primary focus of this course is to provide an introduction to drumming, to develop the student's understanding of essential drumming concepts, and to build a strong foundation in reading drum notations.
At the end of the course, our students will receive an evaluation from our drum educator on his/her progress and development. We strive to bring the best in our students with fun and practicality, enabling a more enjoyable academic learning experience.
You will learn fun and practical drumming concepts that help establish a strong foundation, such as: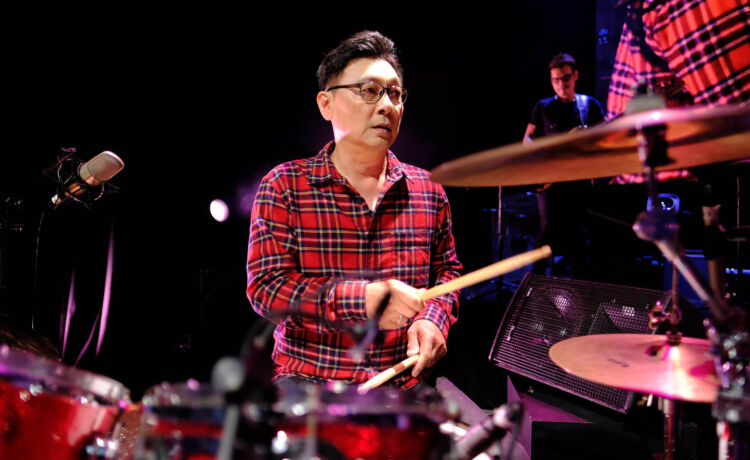 Basic Sticking & Coordination
Understanding Rhythm & 8-Beat
8th Note Drum Beats, Pop & Rock Patterns
Independence & Orchestration
Beginner Level 1 Evaluation & Grading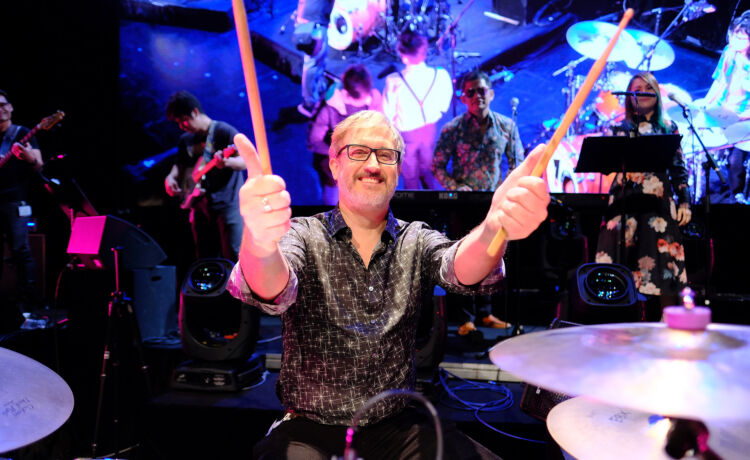 As you venture into playing drums across a range of music genres and delve into more intricate rhythms, beats, and fills, you will gain expertise in:
Improvisation using Open Hi-Hats
Drum Fill Applications using Flams Rudiments
Shuffle, Basic Jazz, Cha-Cha Beats
Understanding & Analysing Songs
Beginner Level 2 Evaluation & Grading
66 Participants performed at our 2nd Virtual Recital event of the year!
Well done performers!
Date: 9 July 2023
Time: 8pm to 8.30pm
Event: Virtual Recital 12
Song: ShiversArtist: Ed Sheeran
This was showcased at our Virtual Recital Sep 2022.
The drummers who performed in this video:
Ethan Tan (13 years old)
Kelley Wong (19 years old)
Michael Lee (33 years old)
Joshua Tan (15 years old)
Rebecca Leung (52 years old)
Jethro Lim (15 years old)
Song: If OnlyArtist: JJ Lin
This was showcased at our Virtual Recital August 2021.
The drummers who performed in this video:
Adam Lee (10 years old)
Er Yu Seng (39 years old)
Gautam Ashok Uttamchandani (38 years old)
Joel Chen (24 years old)
Liu Yijian (33 years old)
Low Day Shaan (15 years old)
Michele Tay (42 years old)
Neo Yi Xin (18 years old)
Ng E Kai (17 years old)
Ong Kyle Rei (15 years old)
Rick Lye (49 years old)
Stephen Wee (16 years old)
Song: The Wave (네가 손짓해주면) - Apink (에이핑크Artist: Apink (에이핑크)
This was showcased at our Virtual Recital May 2021.
The drummers who performed in this video:
Danial Wan (18 years old)
Samuel Josh Chew (13 years old)
Rayius (14 years old)
Jenny Fok (38 years old)
Amelia Lee (40 years old)
Lloyd Salvador (39 years old)
Song: I Want It That WayArtist: Backstreet Boys