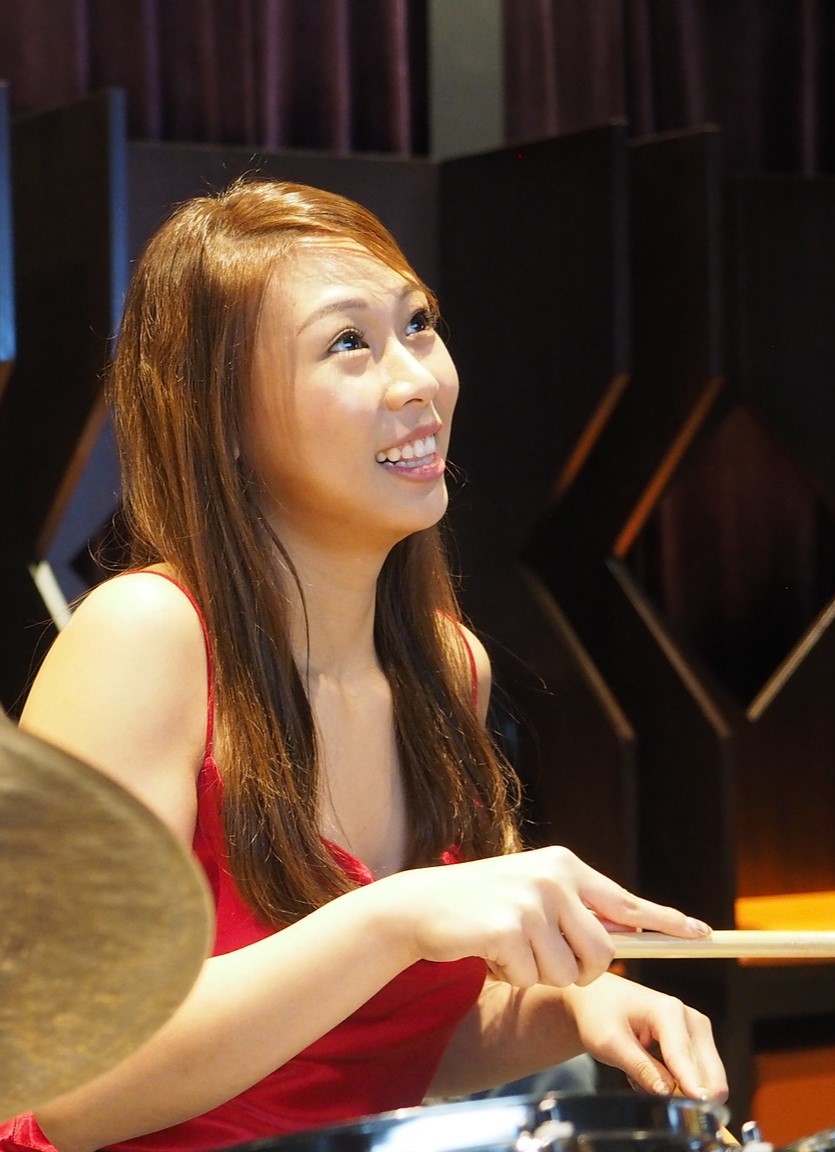 Are you looking for a unique and effective way to bring your team together and improve communication and teamwork?
Our experienced instructors are committed to providing your team with a positive and engaging experience that will leave them eager for more. We've worked with numerous organizations and over 5,000 students, making us well-versed in adapting to cultural, racial, and language differences.
Through the power of drumming, we can help bring your team together and provide a professional development opportunity unlike any other. Don't miss out on this chance to boost team morale and productivity. Contact us today to book your workshop!
We have served schools and companies like MapleBear Singapore, Pats Schoolhouse, MediaCorp, Colgate Singapore, Accor Services, Cerebos, Henry Park Primary School, Tanjong Katong Secondary School and many others.
278 preschool teachers from 25 Maple Bear schools came together and participated in our MDS Corporate Programme at the "CELEBRATE LANGUAGE, MUSIC DANCE WITH US" on the 30th of April 2018.
In 8 sessions of different groups, our drum educator, Hafiz, led the groups in a drum circle and introduced them to play a samba ensemble. They had to learn how to work together to produce the song from start to finish without making mistakes. Using Djembes, Hand drums, and Cajons, they took turns to learn the different instruments.
This was the biggest number of teachers coming together in our Corporate Programme!
A team from Cerebos came together from various countries like Singapore, Thailand, Taiwan, for one objective – Drum Together.
Watch and hear them as they took the challenge and learnt to play together in a group in a short span of 3 hours at My Drum School.
We are proud of their achievements as they practised really hard to put it all together. Indeed, music has no boundaries.
Accor Services Video Promo
My Drum School was pleased to host a group of professionals from Accor Services. The senior management team consisted of 8 professionals from different culture; Australian, Chinese, Indian, French, Turkish.
Our task was to bring the whole team together in unity through fun filled drumming! We recorded 2 tracks at the end of the session with the help of a professional engineer. There was no holding back, they did really well.
"We were all surprised to discover drumming not only helped us see that teaming is important and as a team we can produce, but also we can function better when we put our soul to it."
Koray OZBAY – Regional Managing Director