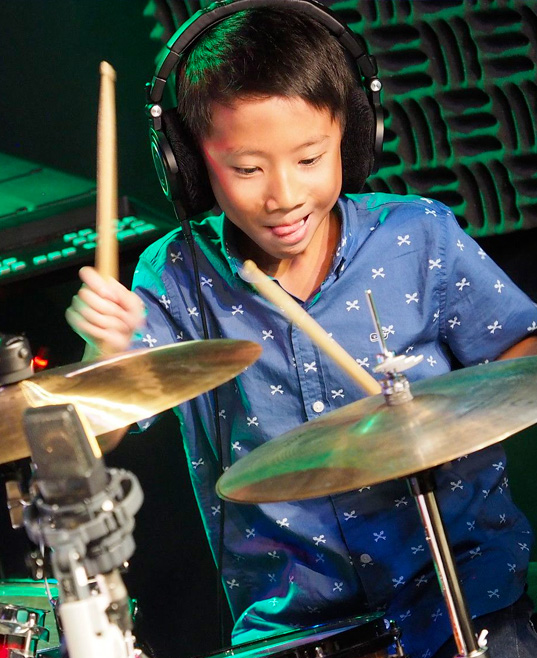 Children are instinctive drummers. They like to be in the present.
Unlike other instruments where the child has to practise a few months in order to play a song, drumming is in the present and instantaneous. The majority of world-class drummers has been exposed to drumming at an early age.
Our Junior Classes are extremely beneficial for children from the age of 7. Our course is designed to bring fun and fundamentals to our students, educating them how to count beats, understand rhythm, keep time and get tuned in to playing basic drum beats.
Through time, the child develops coordination and timing through a series of interactive exercises that will keep him or her involved and actively participating by playing along with the lesson.
Good foundations are essential for the modern drummer. The child will be introduced to music and drums by learning: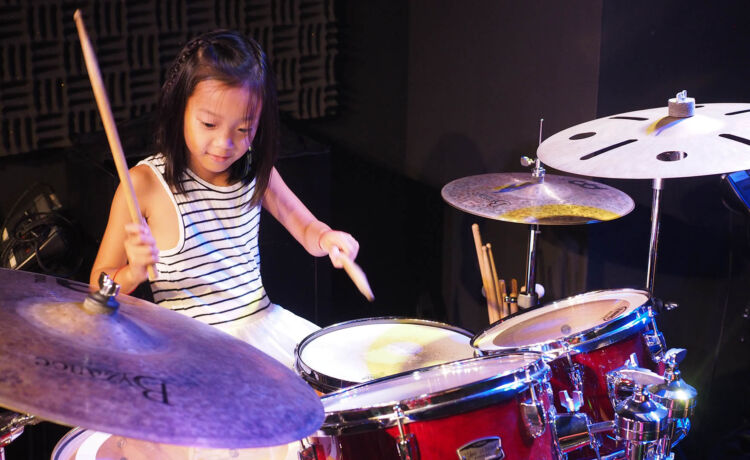 Counting Exercises to introduce rhythm
Understanding Rhythm & Beat
Keeping Time & Groove by playing fluently
Clapping & Tapping to various songs and music
Crochets, Quavers and the necessary Rests
Movement & Control Studies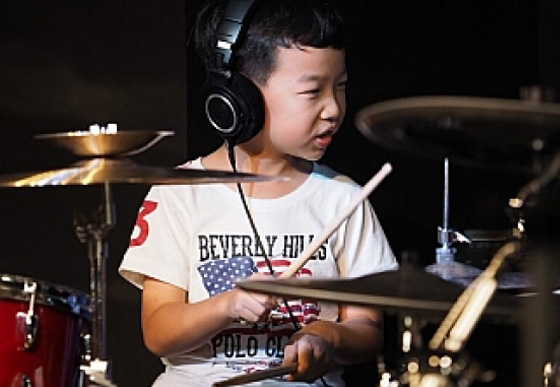 For every young drummer, it's important to acquire appropriate development and control techniques to achieve mastery over the drum set.
Advanced Counting, Semi-Quavers
Musicianship & Preparation
Drum Evaluation & Grading
On 28th June 2020, 46 of our MDS Students performed at our 2nd Virtual Recital. They recorded their drum performances during the Circuit Breaker using their own phones, tablets, and cameras. Have a listen to their performances and shout-outs as they send love to everyone out there.
Performers: Julien Tan, 6 – Nigel Tan, 8 Travis Huang, 9 Desiree Pang, 9 Darius Pang, 7 Muhammad , 9 Mattheus Kho, 6 Benjamin Gentizon, 9 Chen Yuheng, 8 Gabriel Wee, 8 Samuel Yong, 12 Ian Chong, 8.
Song: YellowArtist: Coldplay
31st May 2020, 35 of our MDS Students performed at our first-ever Virtual Recital. A total of 112 attendees came together for the streaming party on our MDS ZOOM Meeting. With a collection of 8 songs, these students (who switched to online classes) will be drumming from their homes. They recorded their drum performances using their own phones, tablets, and cameras.
Performers:
Jaslyn Tang (12 years old)
Adam Lee (9 years old)
Song: Some Things Never ChangeArtist: Frozen II